Narrow Garden at Front of House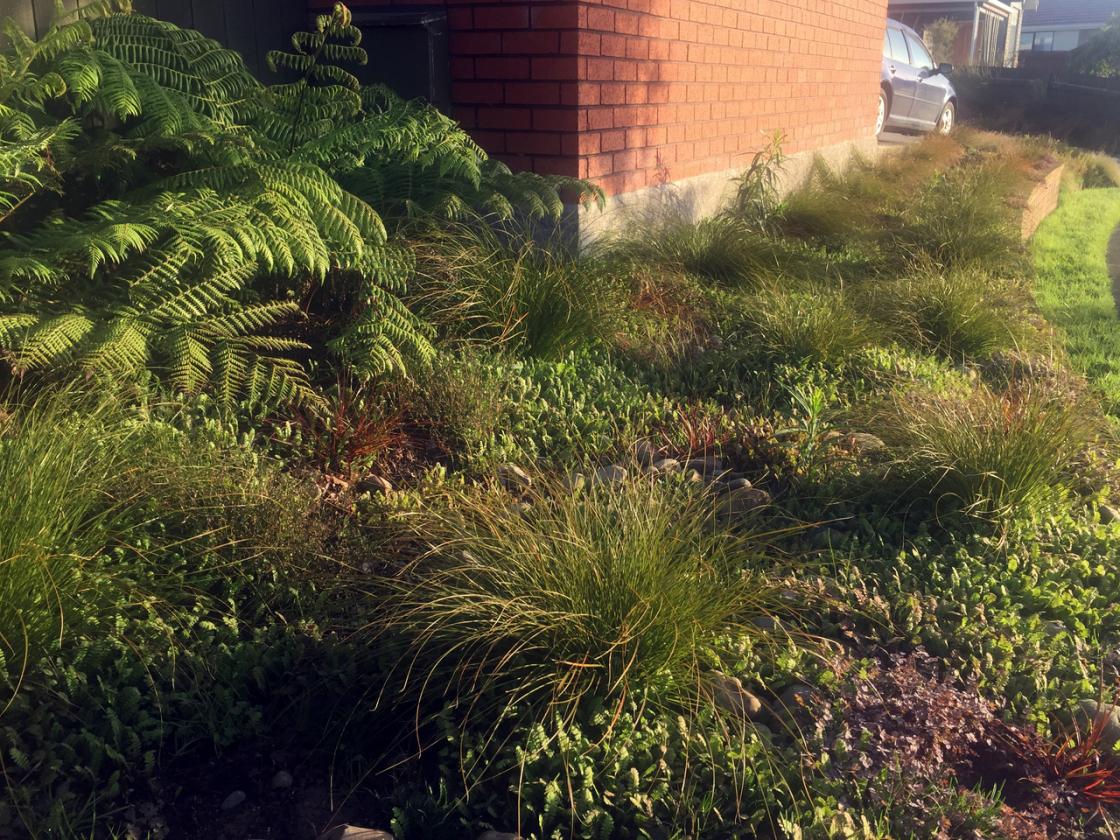 A small garden can have a big impact on our native animals. The value is not in attracting animals butthrough beauty inspiring the visitor to value life around them. These photos were taken four months after planting. Previously there was a single line of brown tussocks with lawn in front. The majority of the plants are natives, the silver ferns being strongly tied to New Zealanders sense of indentity. In fact you'll have to squint to spot the exotics. There are two exotic species, one was planted to attract the, native, Monarch Butterfly, the other supports my sense of whimsy with it's (to come) pink pompom flowers... it also supports bees and other nectar feeders.
Beyond plants there are the small stones, logs, and forest floor duff. They provide homes for beneficial invertebrates such as ladybirds, spiders, and praying mantises. Duff is the top layer of detritus from a forest floor. It contains microbes that aren't found in a typical suburban garden. These form the bottom of the food chain and help to return nutrients to the soil through decomposition. The undersides of the small stones tend to be damper than the surrounding soil. They help plants through droughts and provide refuge for small invertebrates from predators, and the drying wind and sun.
Garden planted December 2016.

Plants used:-