Category

Introduction
This tutorial will show you how to assign colour to a model based on altitude.
Setup Blender for Procedural Colouring of Terrain
We'll be creating nodes to find the altitude and then assign colour. Download 01 Start - Stewart Island.blend which contains an island to colourize. The UI has been changed a little to show the Node Editor. Increase the quality of the model if you wish by increasing the level of Subdivisions:-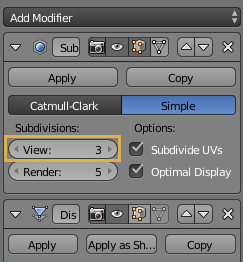 01 Change render engine from Blender to Cycles:-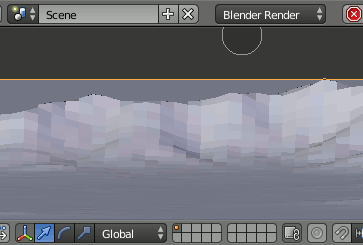 02 Check Use Nodes box:-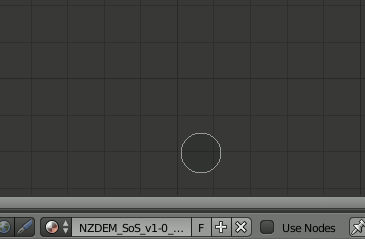 Add new nodes
03 We need to ask Blender for the position of the model, extract the Z height range, and assign a colour gradient over that range. We will create three nodes and link them to the Diffuse BSDF node:-
Geometry - Separate XYZ - ColorRamp - Diffuse BSDF - Material Output
Add >> Input >> Geometry
SHIFT A ... I ... G
LMB on the left of the screen to place node.
 
Add >> Convertor >> Separate XYZ
SHIFT A ... N ... P
Place this node to next to the first.
 
LMB DRAG a connector from Position to Vector.



Add >> Convertor >> ColorRamp
SHIFT A ... N ... C
Place this node next to the second.
 
LMB DRAG a connector from the Z to the Fac.

 
LMB DRAG a connector from Color to Color.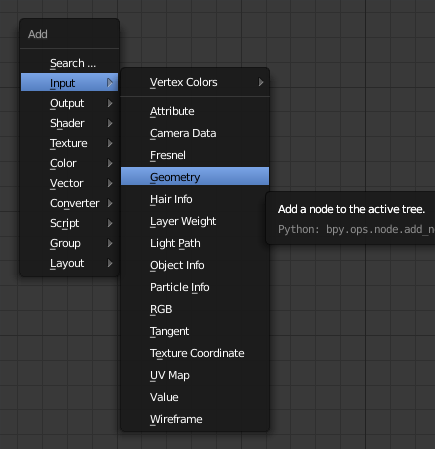 Add Colours to the Colour Ramp
Click the
button to add in as many colour stops as you desire. Select a colour by clicking on the 
button and adjust by clicking on the colour box:-



You can copy colours by moving the mouse pointer over the colour box and pressing CTRL C and then change to the next stop and paste the colour with CTRL V.
Do this for each colour. You can adjust the stops by LMB dragging the
. For greater precision use the position field:-

and cycle through the stops using
In this model the sea and beach may look nice if they're quite close together. E.g.:-